Top Custom Wire Harness Manufacturers!
At Global Design & Assembly, we take pride in providing top-quality custom wire harness manufacturing services to meet your unique needs. With our expertise and attention to detail, we deliver reliable and efficient wiring solutions that optimize the performance of your electrical systems.
Our skilled technicians excel in designing and assembling custom wire harnesses to your exact specifications. Whether you require wire harnesses for automotive, aerospace, industrial, or any other application, we have the capabilities to deliver exceptional results. From concept to completion, we work closely with you to understand your requirements and ensure that every wire harness meets the highest standards of quality and functionality.
Using advanced tools and technologies, we meticulously integrate wires, connectors, and other components into the harnesses, ensuring seamless connectivity and optimal performance. Our commitment to precision and reliability extends to our rigorous testing and quality control processes, ensuring that each wire harness meets or exceeds industry standards.
 Customization Expertise: We understand that each project has unique specifications. As a leading custom wire harness manufacturer, we excel at tailoring wire harness solutions to meet your exact requirements. Our team of experienced engineers will work closely with you to design and produce wire harnesses that perfectly fit your application.
Extensive Manufacturing Capacity: As one of the largest wire harness manufacturers, we have the capability to handle projects of any scale. Our advanced manufacturing facilities are equipped with state-of-the-art machinery and tools, ensuring high-quality production and efficient delivery.
Quality Assurance: We are committed to delivering wire harnesses of the highest quality. Our manufacturing processes adhere to strict quality control measures to ensure that each harness meets industry standards and your specific quality requirements. You can trust us for reliable and durable wire harness solutions.
Industry Expertise: With years of experience in wire harness manufacturing, we have developed a deep understanding of various industries and their unique wiring needs. Whether you are in the automotive, aerospace, medical, or any other industry, we have the expertise to provide wire harness solutions that meet your industry-specific standards and regulations.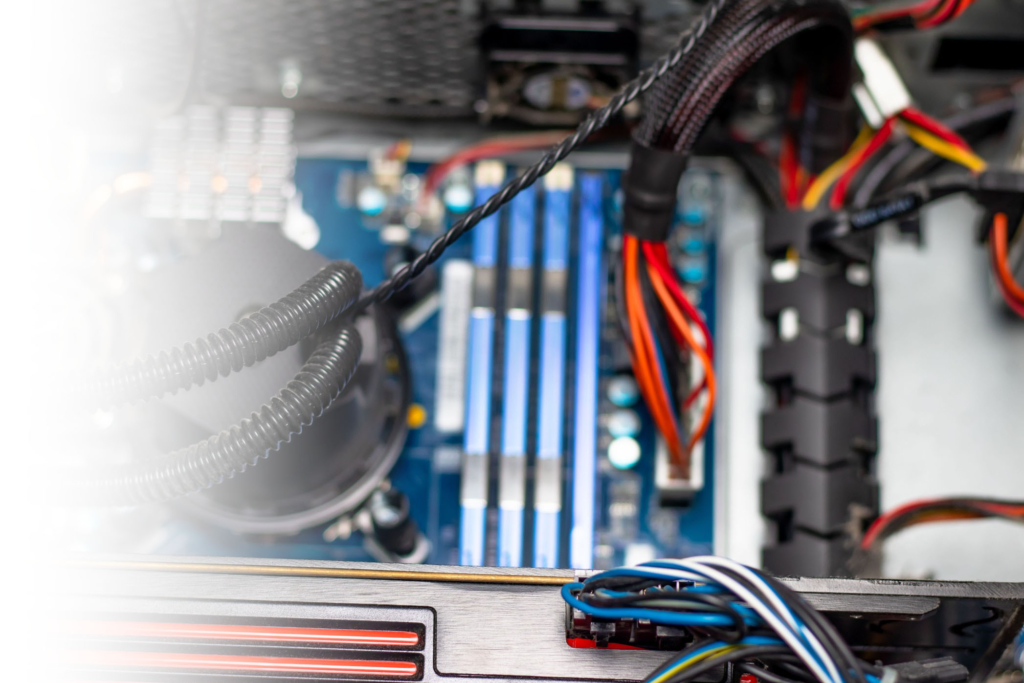 Product Offerings:
Custom Wire Harnesses: We specialize in manufacturing custom wire harnesses tailored to your exact specifications. Our skilled engineers will collaborate with you to design wire harnesses that optimize performance, efficiency, and reliability for your specific application.
Large-Scale Production Capacity: As one of the largest wire harness manufacturers, we have the capacity to handle large-scale production orders efficiently and within specified timelines. Our streamlined processes and dedicated team ensure that your wire harnesses are manufactured with precision and delivered on time.
Comprehensive Supplier Network: In addition to wire harness manufacturing, we have established strong relationships with reputable wire harness suppliers. This enables us to source high-quality components and materials for our wire harnesses, ensuring reliability and longevity.
By choosing Global Design & Assembly for your custom wire harness manufacturing needs, you can expect personalized service, superior craftsmanship, and timely delivery. We strive to build long-lasting partnerships with our clients, working collaboratively to achieve their goals and exceed their expectations.
Contact Global Design & Assembly Today!