LED Strip Manufacturer & LED Tape Manufacturer

Global Design & Assembly is a manufacturer for high-quality LED strip and tape lights. Renowned as one of the best LED strip manufacturers in the industry, we take pride in delivering cutting-edge LED lighting solutions for diverse applications, from awnings and safety lights in mining operations to LED lightbar accents and off-road lighting. At the core of our mission is an unwavering commitment to exceptional quality, innovative designs, and unparalleled customer satisfaction, making us the top choice for all your LED lighting needs.
Premier LED Strips Manufacturer: As a premier LED strip manufacturer, we prioritize excellence in every aspect of our products. Our LED strips are crafted using state-of-the-art technology and premium materials, ensuring durability, longevity, and optimal performance. Trust us to illuminate your spaces with superior quality LED strips that stand out in the industry.
Extensive Product Range: Global Design & Assembly offers an extensive and diverse selection of LED light products, establishing us as top LED strip light manufacturers. From versatile LED tape to dynamic strip lights, wire to tape lights, our comprehensive range caters to your unique lighting requirements, providing innovative solutions for various applications.
Unmatched Quality: Our advanced manufacturing facilities uphold stringent quality control measures, ensuring that each product leaving our premises adheres to the highest industry standards. Rely on us for consistent quality and outstanding performance, setting the benchmark for LED strip light manufacturers.
Innovation at its Finest: Our experienced team of designers and engineers is dedicated to pushing the boundaries of innovation in LED lighting. Staying abreast of the latest industry trends and advancements, we provide cutting-edge products that not only meet but exceed your unique lighting needs. Experience the fusion of technology and design with our innovative LED light solutions.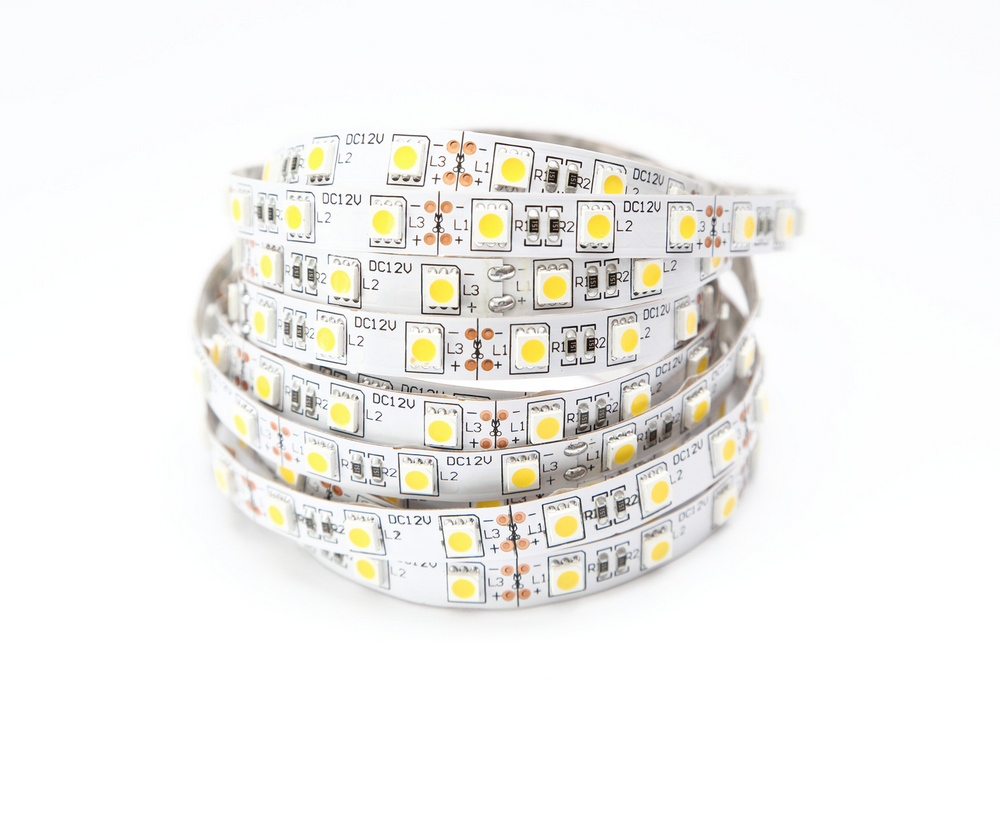 What are LED Strip Lights? LED strip lights are versatile and flexible lighting solutions that consist of a sequence of LED (light-emitting diode) chips mounted on a narrow, flexible circuit board. These strips come in various lengths, colors, and brightness levels, making them ideal for a wide range of applications. LED strip lights are known for their energy efficiency, long lifespan, and ability to produce vibrant and dynamic lighting effects. At Global Design & Assembly, we take pride in being among the best LED strip manufacturers, offering superior-quality LED strips that meet the diverse needs of our clients.
Key Features of LED Strip Lights:
Flexibility: The flexible design of LED strip lights allows them to be easily bent or curved, making them suitable for installations in tight spaces or creative lighting projects.
Customization: LED strips come in a variety of colors and color temperatures, allowing for customization to create the desired ambiance or lighting effect.
Energy Efficiency: LED technology is renowned for its energy efficiency, providing bright illumination while consuming less power compared to traditional lighting options.
Long Lifespan: LED strip lights have a significantly longer lifespan than conventional lighting sources, contributing to reduced maintenance costs.
What is LED Tape? LED tape, also known as LED ribbon or LED ribbon tape, is a specific form of LED strip that is exceptionally thin and flexible. The tape-like design allows for easy installation in various locations, including curved or irregular surfaces. LED tape is often used for applications where a low-profile lighting solution is required, such as under cabinet lighting, cove lighting, or accent lighting. At Global Design & Assembly, our expertise as LED tape light manufacturers ensures that our LED tape products combine functionality and aesthetics seamlessly.
Key Features of LED Tape:
Slim Profile: LED tape is characterized by its slim and low-profile design, making it ideal for discreet installations where space is a consideration.
Flexibility: Similar to LED strips, LED tape offers flexibility, allowing it to conform to different shapes and surfaces for versatile lighting applications.
Easy Installation: The tape-like form factor simplifies the installation process, enabling quick and hassle-free placement in various settings.
Uniform Illumination: LED tape provides uniform illumination along its length, ensuring consistent and aesthetically pleasing lighting effects.
At Global Design & Assembly, we harness the capabilities of both LED strip lights and LED tape to deliver innovative lighting solutions that meet the highest industry standards. Whether you're looking for dynamic LED strip lights or versatile LED tape, our commitment to quality and innovation ensures that your lighting needs are not just met but exceeded.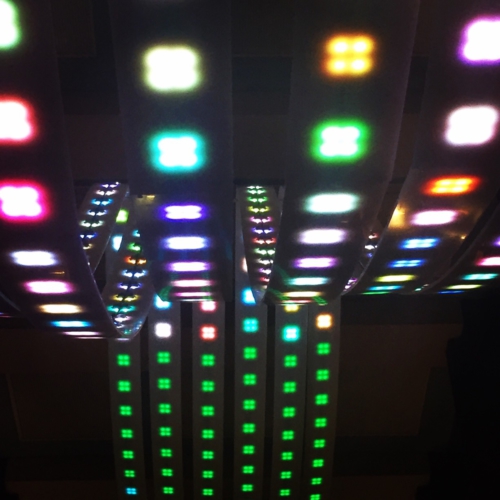 LED Strip Light Manufacturers – Our Product Offerings:
LED Strips: Illuminate your space with our versatile LED strips, available in various lengths, colors, and brightness levels. Perfect for accent lighting, signage, and architectural applications.
LED Tape: Experience seamless lighting with our flexible and slim LED tape, ideal for tight spaces, curved installations, and creative lighting projects. Our LED tape offers a perfect blend of functionality and aesthetics.
Contact Global Design & Assembly Today!